As a 46 year old, it's only been the last few years that I have really taken stock of my life and realised what is important, and what isn't.
If I'm facing any kind of struggle or dilema I ask myself these questions.
'Does this really matter?'
'Will this matter in a year or two from now?'
'Will this matter when I'm on my death bed?' (Hopefully many years from now).
Usually, the answer is 'No'.
– We get consumed by so many things in life.
– We argue with those we care about.
– We get embroiled in drama.
– We spend far too much time worrying about things and being anxious.
– We stretch ourselves too far financially, buying flashy things to impress other people we do not even care about.
The list goes on.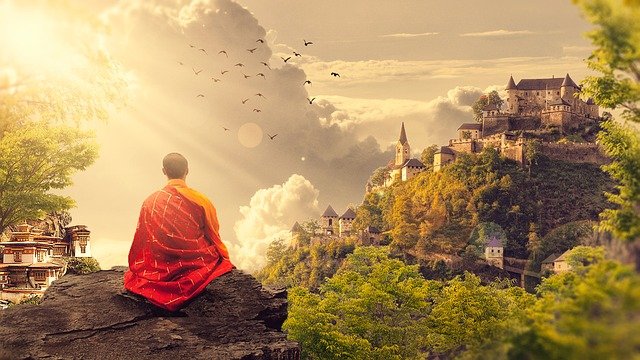 Over the last year I have directed my energy into aspects of my life that will 'enhance my life' and make me a better person.
For me, it's all about personal growth. We never stop learning, and nor should we.
Instead of worrying about the things I don't have, I'm grateful for the things I do have.
My family, good friends, my health – and the health of those I care about. The sun on my face, fresh air, and long walks with my dog.
Every day is a blessing. It truley is.
It's not all about having the latest gadgets, cars or a flashy life-style.
When you start to live a life of gratitude, and are thankful for all the good things you do have in your life, it'll make you a much more fulfilled, happier person.
Having goals is one thing – But forever chasing 'stuff' will distract you from what's right in front of you, right here, right now.
Never Stop Learning From Others
I love learning about mindset, happiness, relationships, gratitude, forgiveness, business, and life in general.
Two Podcasts I have been listening to lately are 'School of Greatness' and 'Super Soul'.
They include many interviews with some exceptional, inspirational people. I recommend you have a listen to those.
Question: Do you listen to Podcasts? If so, which ones do you listen to?
Feel free to drop a comment below and share your favourite Podcasts, and why.
That's all for today.
Wishing you health, happiness and success.
Andy Black